Try the best of RMS with two free samples with every order.
Unlock free shipping on all U.S orders over $30 *Exclusions apply.
You're About To Clean Up. Here's How It Works:
Pick your favorite product and before you know it, the next one is there.
Navigate To Your Favorite Product
Choose a cult-classic.
Yes, any cult-classic.
Choose Delivery Frequency
Find yourself running low in a couple of weeks? Set your re-order schedule and we'll do everything else.
Get Ready To Glow
Keep your glow on lock - because, with this, you'll never run out of your favorite products.
Pause or Cancel, Any Tme.
No strings attached. You can cancel, pause or skip your delivery frequency at any time, with zero commitment.
The Perks

Pick Your Favorite Product & Save 20%

Never Run Out Of Your Favorites

Free Shipping On Your Own Schedule

No strings attached - cancel or pause, any time.
Why We Created This Program
"
I love this subscription program because YOU helped us create it. It's designed to make your life easier while also giving you a few perks, and that's a beautiful thing.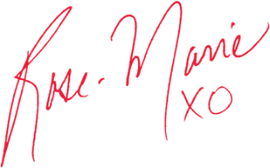 "
FAQ
Where Is My Order?
To track order status, delivery estimates, and shipping notifications, click here or visit rmsbeauty.com/pages/order-tracking. Need more assistance? Email us at customersupport@rmsbeauty.com and we'd be happy to help check the status of your order. 
Can I Change Or Cancel The Frequency Of My Subscription?
Yes! The best part about the RMS on Repeat program is there is no commitment. You can change, cancel or pause your subscription and delivery frequency, at any time. You can manage your subscription by logging in to your account and navigating to 'my subscription' section. There you will be able to change shipment frequency, skip a delivery, and pause or cancel subscription.
What Are The Benefits Of Signing Up For Subscription Program?
Never run out of your go-to staples with RMS on Repeat. Our subscription program offers the convenience of having your favorite items delivered to your door on a regular basis. Plus, you get 20% off plus free shipping, every single re-order.

What Happens If I Need To Return Or Exchange My Subscription Order?
We offer hassle-free, automated returns and exchanges. To start a return, please click here.
Do You Accept Afterpay Or Shop Pay For Subscriptions?
We accept all major debit and credit cards for subscription payments. At this time, we are unable to accept alternative payment methods like Shop Pay or Afterpay. 
How Can I Edit My Shipping Address?
RMS on Repeat orders are only shipped to the default billing + shipping addresses. Edit this info any time by logging into 'My Account'.

Can I Use A Discount Code On My Subscription Orders?
Unfortunately, you cannot combine discounts or promotional codes with your subscription order. That's because your RMS on Repeat order will automatically save you 20% off plus free standard shipping, every single time.